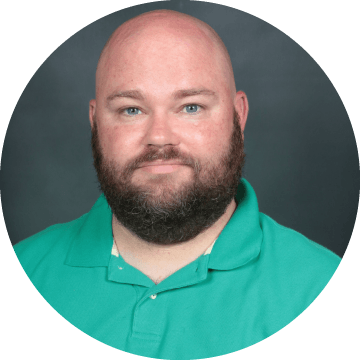 Jamie Watts
Director & Middle School Guide
Jamie comes to us from Chattanooga where he taught at the Preschool and Elementary levels and directed the Summer Program. Prior to that Jamie worked as the Executive Director of Sylvan Learning Center in Chattanooga. He is a two-time graduate of the North American Montessori Center and graduated Suma Cum Laude from Bryan College. His favorite part about Montessori is seeing the joy that the children express each time they learn something new.
By the end of this school year, Jamie Watts will be a certified Administrator with the Association Montessori Internationale (AMI).