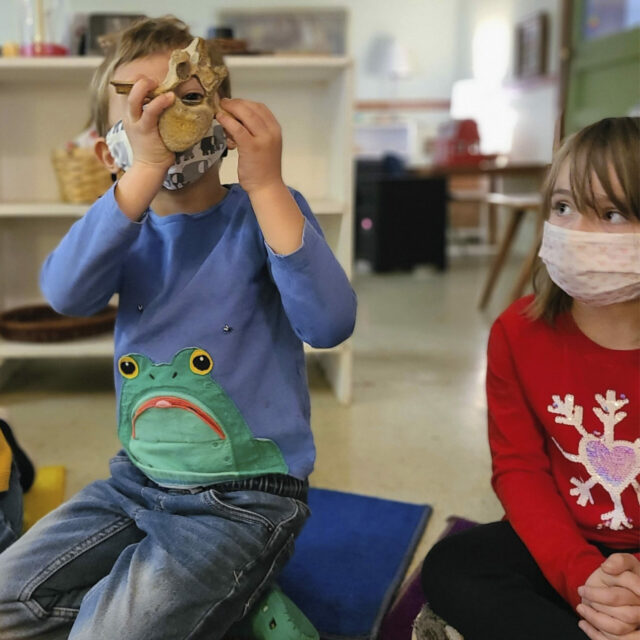 Need your child to stay late?
If you need extra support with your child during work hours, Little River is happy to offer Aftercare to all of our students. This is a great way for your child to have a safe place to stay while still learning, growing, and having fun. We pride ourselves on creating an aftercare program that has high standards for child's enjoyment and safety. So your child feels happy, content, and active.
Aftercare is available from 3:00 to 5:30 each day. Your child will be safe on our campus following normal school hours with our talented staff. We try to create a more relaxed and fun atmosphere during our aftercare hours for students, and our time revolved around unstructured playing indoors or outdoors depending on the weather.
During nice weather, we love to play outside in our garden or playground. During cold or wet weather we engage in indoor activities such as art, puzzles, games, building games (Legos and K'Nex), songs, fingerplays, and stories.
Snacks are provided and usually consist of nutritious, fresh fruits or vegetables. However, we do encourage all aftercare students to bring a labeled water bottle to stay hydrated.
What we offer:
Indoor & Outdoor Play
Additional Enrichment Activities
Kind & Caring Teachers/Caregiving
Reading Activities
Art & Crafts Projects
Music-making
Snack time
Why Montessori?
Our goal with aftercare is for your child to be excited for their additional hours at Little River beyond the normal school hours. If you have any additional questions, please feel free to reach out. We are happy to answer any questions, and we look forward to speaking with you.